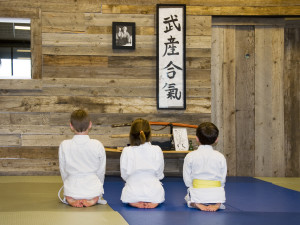 October has snuck up on us again…
Not to worry, we have a fantastic fall planned for everyone at the dojo and in our community!
Who else is excited for a great month of October?
We have a lot in store starting with our in-house seminar with Vince Salvatore Sensei. Keep in mind all levels are welcome and EVERYONE is encouraged to attend. Vince Sensei has years of knowledge and tons of great stuff to share with us. Check out the specifics below!
In the dojo
We will be working on Promotion Preparation. Most of you know that we have a few people coming up on their black belts. However, our entire student body is making great strides every day and this time is for them too!
This week, and next, we will be moving though everyones promotion material and many students will be moving forward with their promotions. Come on in and have a great time working on your promotion material.
Kids Day
After a couple bumps in the road and a few issues our Kids Day Event will be held on October 8th! This fantastic event will allow your children and their friends to have a great time at the dojo while learning and enjoying the practices of Aikido and Yoga. Please sign up at the dojo and know that all children must fill out a waiver, if they don't already have one.  We look forward to having all of your children attend!
What: Aikido, Yoga, Games & Entertainment!
When: October 8th, 3:30-6pm
Where: Henderson Aikido & Yoga
Cost: $10 suggested donation
October Events
9/26   R.A.D. Focus
10/8    Kids Day In
10/15  Restorative Yoga
10/28 – 10/30   Vince Sensei Seminar & Black Belt Testing!!
October Seminar & Black Belt Testing!
Who: Vincent Salvatore 6th Dan  –
Author, Mentor & Dojo Cho of Aikido of Reno
When:  October 28th – 30th, 2016
Where: Henderson Aikido & Yoga
Cost:
$80 Early Bird Registration
$95 after September 30th
Register Early for this fantastic event!
Full schedule to follow
Here is the flyer for you if you would like to share it with others ~~> FLYER